Events>Mochi-tsuki (Pounding mochi)
January Mochi-tsuki (Pounding mochi)
"Mochi-tsuki" rice cake pounding event is held in every January for our members to enjoy and experience the culture of Japanese New Year which is supported by Hong Kong Judo Kan(香港柔道館).
People at every age can experience the rice cake pounding with using Japanese traditional tools mortar and pestle(臼 and 杵). After the pounding experience, you can taste the freshly made rice cake with various flavors, such as with sweet red bean paste and in Soy sauce flavored soup, called Zoni(雑煮).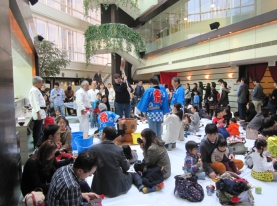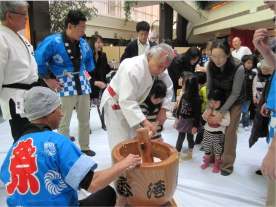 Enjoy one of the important and excited traditional events of Japanese New Year!

Clickhere for the application

*Members and members' family only