Restaurant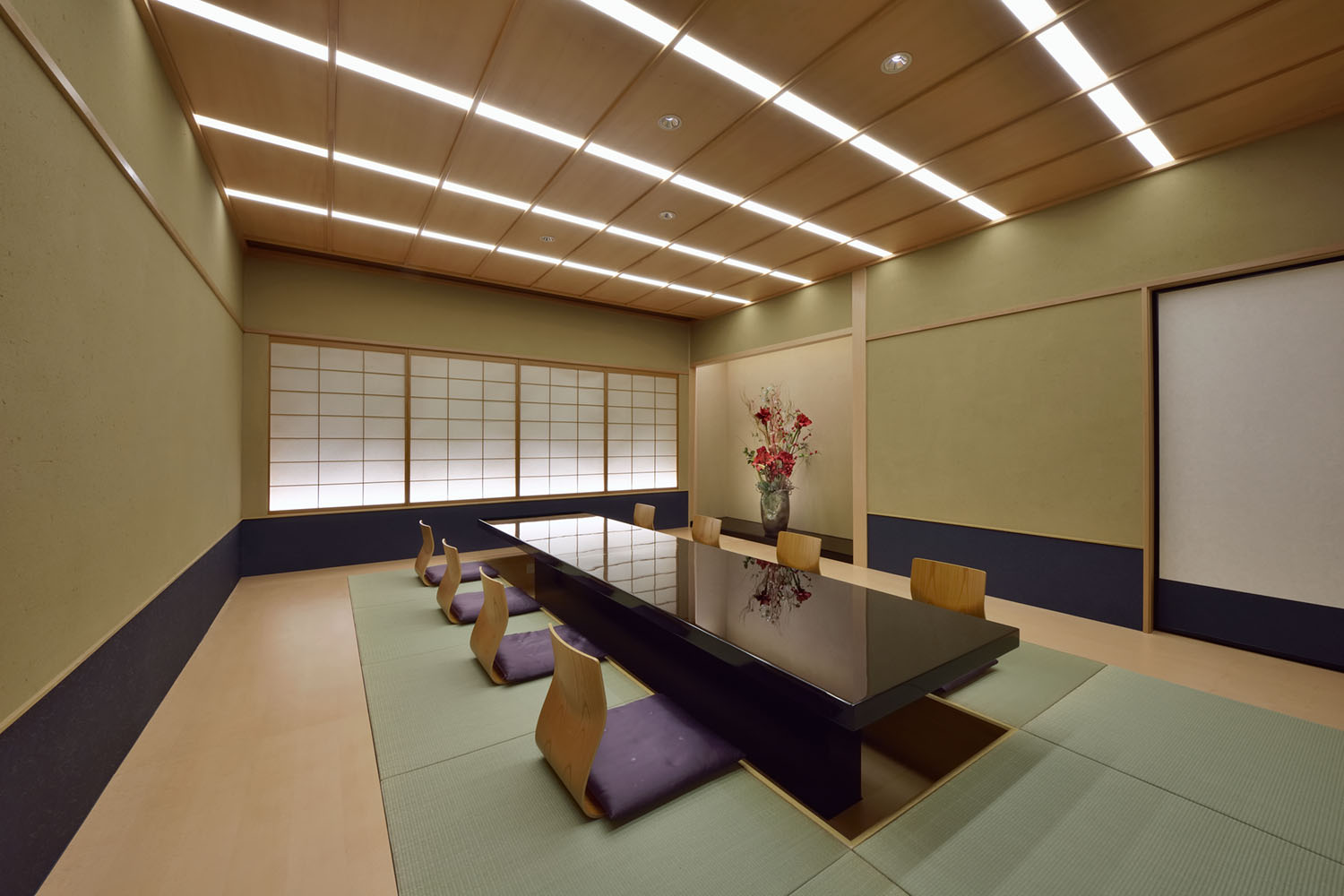 Sakura Japanese Room is a relaxed private room suitable for 4-8 guests, placed tatami and "Hori-kotatsu", Japanese style low table with a recessed floor. It's perfect for a precious dine with your guests.
Restaurant Opening hour
Lunch 11:30~15:00(L.O. 14:30)
Dinner 18:00~22:00(L.O. 21:30)
*Monday to Sunday & Public Holidays.
Minimum Charge-
Lunch:HK$2,000 Dinner:HK$4,000
※Dress code: Excluding open toed shoe style, shorts, torn denim
※No under 12 years of age is allowed in Sakura(Include Japanese room and Teppanyaki room)
※Alcohol corkage fee for Wine, Champaign, Japanese Sake up to 750ml $200/btl, more than 750ml $400/btl ; for Japanese Spirits (Shochu), Whisky, Liqueur up to 750ml $400/btl, more than 750ml $800/btl.(No bottle keep service)
※Sansai Restaurant menu is not available at Sakura(Include Japanese room and Teppanyaki room)
■For restaurant reservation and inquiry■
Booking hotline
☎2577-5796
Operation hour 11:00~20:00
*Smoking at indoor public places is strictly prohibited in accordance with the laws of Hong Kong.
*Please turn off or your mobile phone to "silent" / "vibrate" mode at the restaurants.
Please click the button below to view our menu