Monthly Special
(May 2019 )
Enjoy the best flavors of the season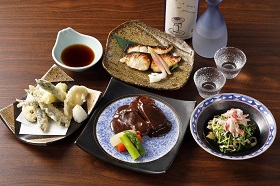 Monthly specials from all over Japan presented by flavor-enhancing cooking method.
Photo: Sterwed Wagyu Beef Tongue in Miso & Red Wine, Tempura Fried Young "Ayu" Sweetfish & Seasonal Vegetables Grilled Japanese Mackerel in Salted Koji Flavor, Simmered Crab Meat & Pea Sprouts
Daily Lunch Set / May Special.
Restaurant Booking Hotline 2577-5796
(11:00-22:00)
✿ Sake Special offer ✿
神開 純米吟醸 春雨
La pioggia di primavera
'La pioggia di primavera' means spring rain in Italian. Graceful and clear texture and light body may image soft and gentle rainy day. Please drink with a wine glass to enjoy aroma. Click here
5F Restaurant Reservation
☎2577-5796 (11:00~22:00 Daily)

六月份課程為"日本傳統服裝的一些知識和穿法"說到日本傳統文化,除了"花道"、"茶道"等,"和服"絕對是重要的一個環節。這次我們請來在日本考獲"着付け"資格的Miss Jocelyn Yu作客席導師,講述日本傳統服裝的一些知識和穿法,並教授一些相關的日語詞彙

課程詳情請按此連結CLASS.
News
> Others Privileges 2019 更新
> Fitness First Privilege
Pleased to announce new privilege with "Fitness First", has a new center in Tower535. To see special plan, click HERE For more details about how to join them, kindly contact "Fitness First" directly at 3106-3268.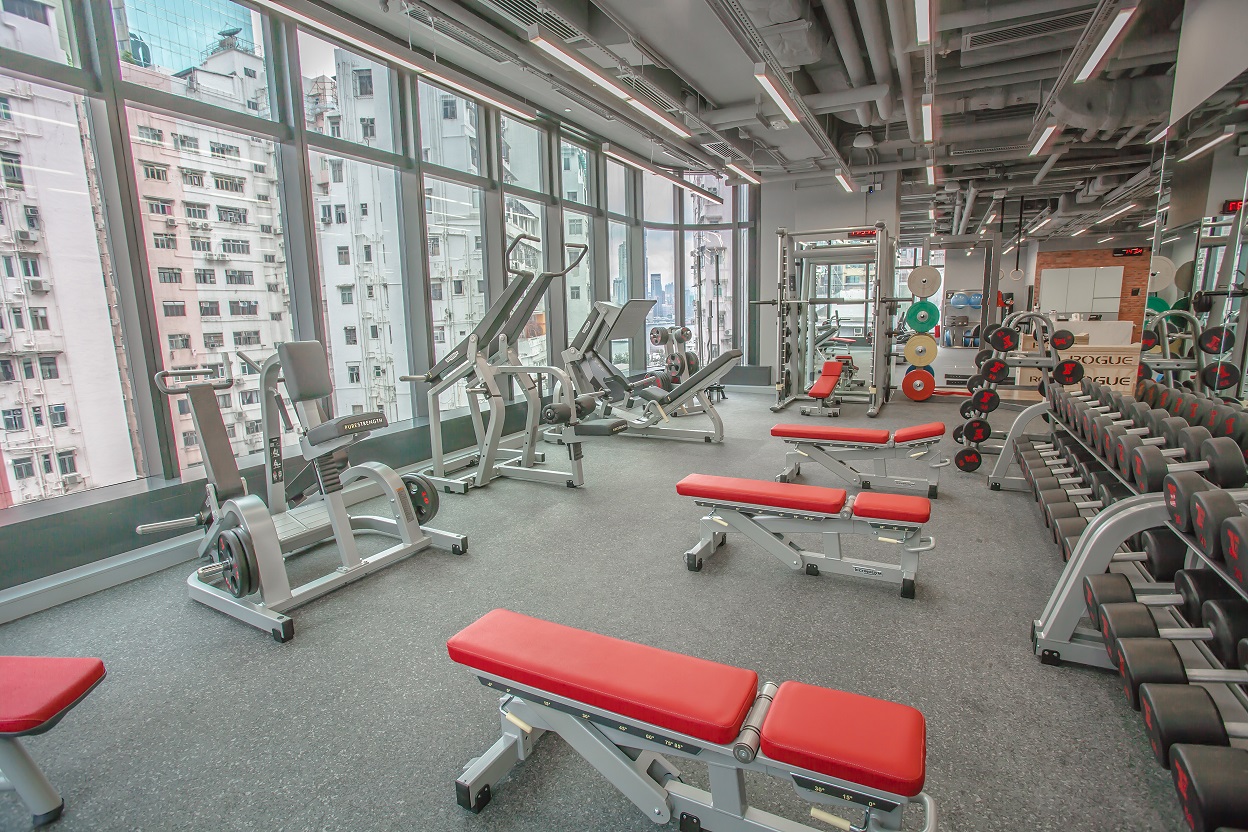 Event Information
Monthly Special and Event Informaton

Birthday Gift
Let us celebrate your special month with you! At the beginning of your birth month, a birthday card will be sent to you. This offer is vaild during your birth month only.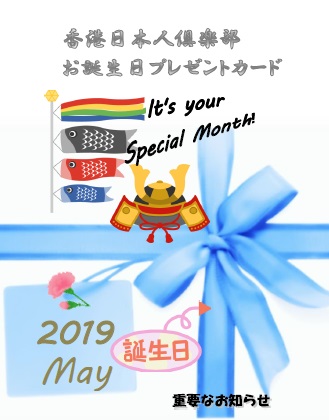 To register your birthday, please contact executive office ☎:2577-3669