Events>Charity Golf Open
September/October Japanese Club Charity Golf Open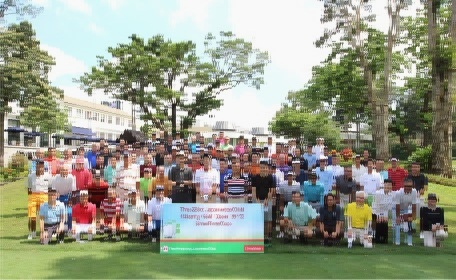 An annual event "Japanese Club Charity Golf Open" is held at Hong Kong Golf Club in every September.
As contribution to local community, the charity profit will be donated to The Community Chest of Hong Kong, and provide it to The Hong Kong-Japan Cultural and Educational Exchange Foundation which supports Japanese study in Hong Kong and exchange students for studying in Japan.
The event is cooperated by the Consulate-General of Japan in Hong Kong and The Hong Kong Japanese Chamber of Commerce & Industry.
The event is opened for Club members and Japanese residences in Hong Kong and South China.